Wisconsin wind power projects moving forward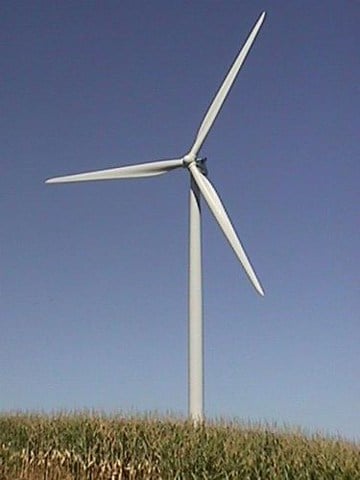 Milwaukee (AP) -
Wind power may be about to pick up in Wisconsin.
No major wind farms have been built in the state in the past five years. But that may be about to change.
The Milwaukee Journal Sentinel reports nearly 50 wind turbines could be built in southwestern Wisconsin over the next year. A global renewable energy company based in Spain hopes to build the Lafayette County wind farm in 2017. The project is valued at about $200 million.
And state regulators are taking another look at a proposed $250 million wind farm in western Wisconsin.
Emerging Energies of Wisconsin wants to build 44 large wind turbines in St. Croix County. Residents have opposed the project, but the state Public Service commission decided Friday to reopen the case.
Above is from:
Wind farm proposed for Lafayette County
Monday, March 14, 2016 9:05 a.m. CDT
UNDATED (WSAU-Wisconsin Radio Network) After a five year pause, a new wind farm is proposed for southwestern Wisconsin.
EDP Renewables, global energy company based in Spain, wants to build a wind farm in Lafayette County next year. The Milwaukee Journal Sentinel reports that EDP would erect nearly 50 wind turbines east of Platteville in a project valued at around $200-million. The turbines would generate an estimated 99 megawatts of electricity.
The last major wind farm built in Wisconsin was in Columbia County in 2011.
As the Public Service Commission considers the Lafayette County project, the regulators will also take a second look at a proposed wind farm for St. Croix County.
Above is from: http://wsau.com/news/articles/2016/mar/14/wind-farm-proposed-for-lafayette-county/
New wind farm coming to Lafayette County brings boost to WI wind energy industry
By Gordon Severson
Updated: Mar 28, 2016 10:59 PM CDT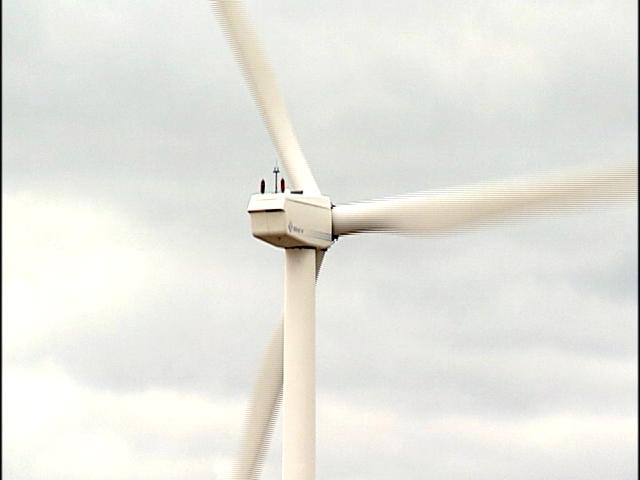 LAFAYETTE COUNTY (WKOW)-- A project 14-years in the making is finally moving forward in rural Lafayette County. County officials tell 27 News the idea to build a wind farm in the Town of Seymour was first introduced in 2002, but never came to fruition until now.
The town is between Platteville and Darlington and has a population of only a few hundred people. County officials say a wind study in 2002 revealed the township produces the best wind in the entire area. It's why Spanish energy company EDP Renewables has decided to build 49 wind turbines at this site.
"There are about 20 farmers who have signed contracts with the company," Lafayette County Board Supervisor Leon Wolfe says.
Wolfe is also the chairman of the Lafayette County Land Conservation Committee. He first started working on this project back in 2006 when he joined the office. He and others in the county thought the project would never happen.
"It seemed like for a while it was just a pipe dream that wasn't going to happen," Wolfe says. "Now it looks like it's going to move forward."
Wolfe says a representative from EDP Renewables met with county officials in February to tell them the project is moving forward. The company has found a buyer who is willing to take all the energy that is produced by these turbines.
Wolfe tells 27 News the deal isn't officially done, because the company still has to finalize their contract with the buyer, but he believes it's merely a formality because the company has already started putting money towards developing the sites for these new turbines.
"The company wouldn't be putting money towards a project that isn't going to happen," Wolfe explains.
County officials say the project was put on hold all these years, because the company had a tough time finding a buyer. State Representative Melissa Sargent serves on the Wisconsin Assembly Energy and Utilities Committee. She says the market for wind energy has improved in recent years and that may be why the company is finally moving forward with the project. She
"A big question for folks is the profitability," Sargent explains. "There's more and more people that want to have green energy in their portfolios."
A new state mandate may also be driving this project. Last year a new requirement went into effect that requires at least 10% of a Wisconsin utility company's energy must come from a renewable source.
Sargent says most of these companies are forced to buy this energy from outside sources, because the Wisconsin wind energy industry can't produce enough to keep up.
"I think this is exciting that we're going to be having a larger portfolio rather than buying wind energy from other states," Sargent says.
The project in Lafayette County will likely start in early 2017 and will wrap up later that same year, according to county officials. The Town of Seymour will receive $150,000 a year and the county will receive an additional $200,000 a year for the first 20 years. Wolfe says that contract can be renewed after the first 20 years are up.
He says the money is meant to offset the extra wear and tear county roads will endure when the company comes in and builds these 49 turbines. That money will also go towards county services for the sites as well.
Wolfe tells 27 News he doesn't know how much money the farmers are being compensated, but says he hasn't received any complaints from farmers regarding their contracts with the company.
We've reached out to EDP Renewables to learn more about the Quilt Block Wind Farm Project, but we haven't heard back from them at this time. Sargent is hoping this project will inspire other companies to consider building more wind turbines in Wisconsin.
"I don't think it has been talked about enough. Certainly I believe wind and solar in Wisconsin is underutilized. We absolutely can be doing it better," Sargent says.
Above is from: http://www.wkow.com/story/31459659/2016/03/13/new-wind-farm-coming-to-lafayette-county-brings-boost-to-wi-wind-energy-industry